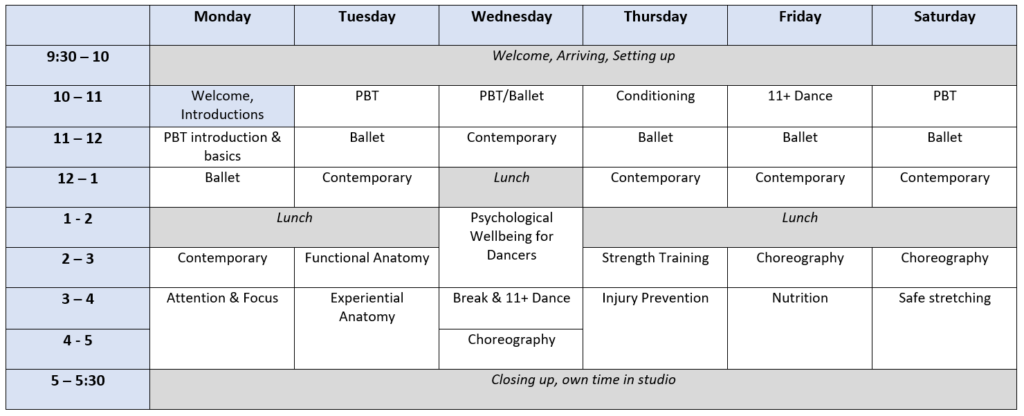 Session information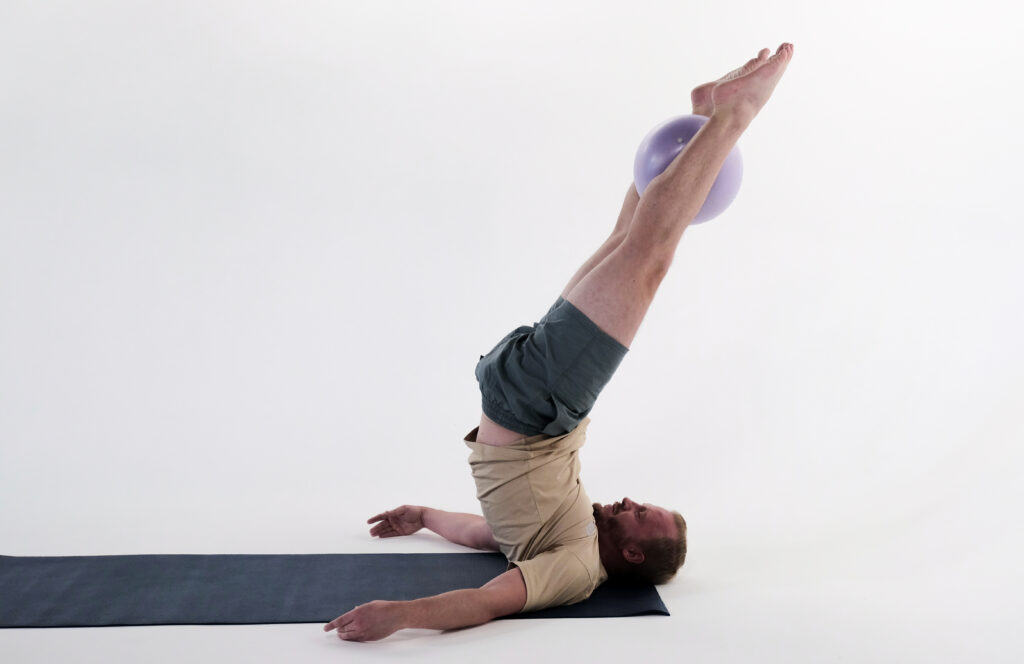 Progressing Ballet Technique (PBT) & Progressing Contemporary Technique (PCT)
An innovative body-conditioning and strengthening program designed to enhance dance technique. This will prepare your body for the day ahead.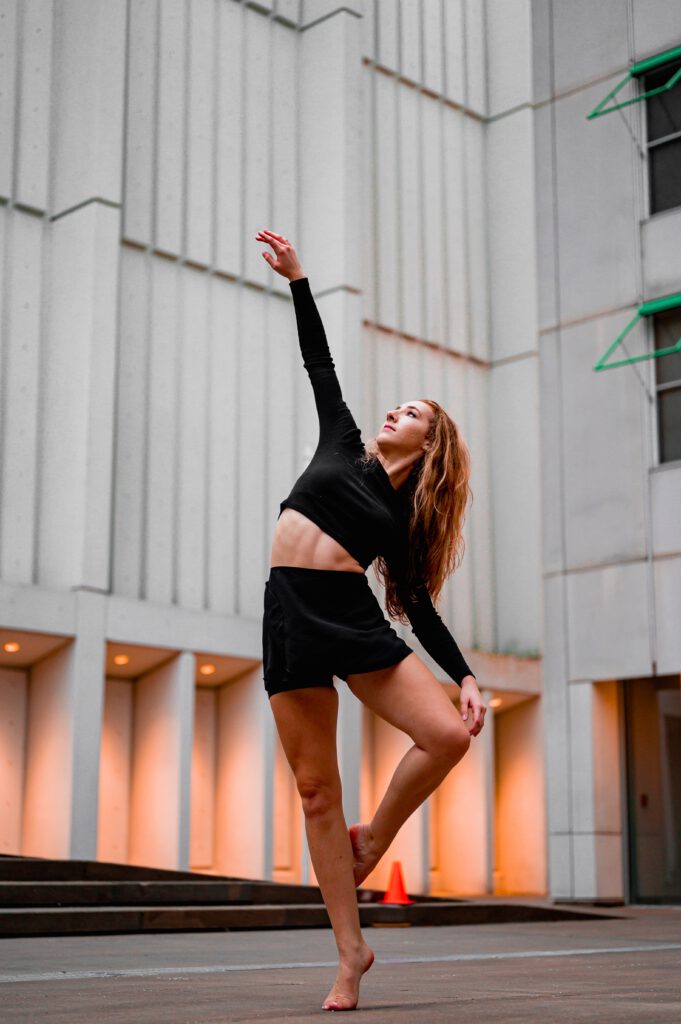 Ballet
Ballet class will be a non-syllabus specific class focusing on centre work and travelling. Previous ballet experience is welcome but not necessary class will be split into two levels.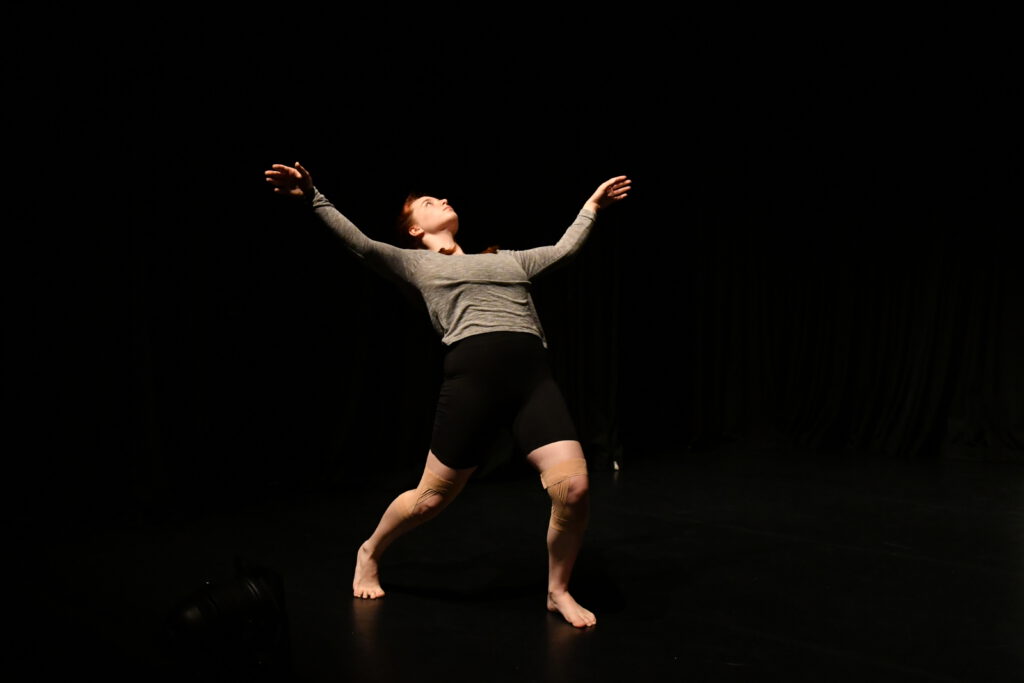 Contemporary
Contemporary class will be taught for the whole group. This will focus on technique with a specific focus on floor work, weight-bearing and improvisation. The week will also cover a choreography.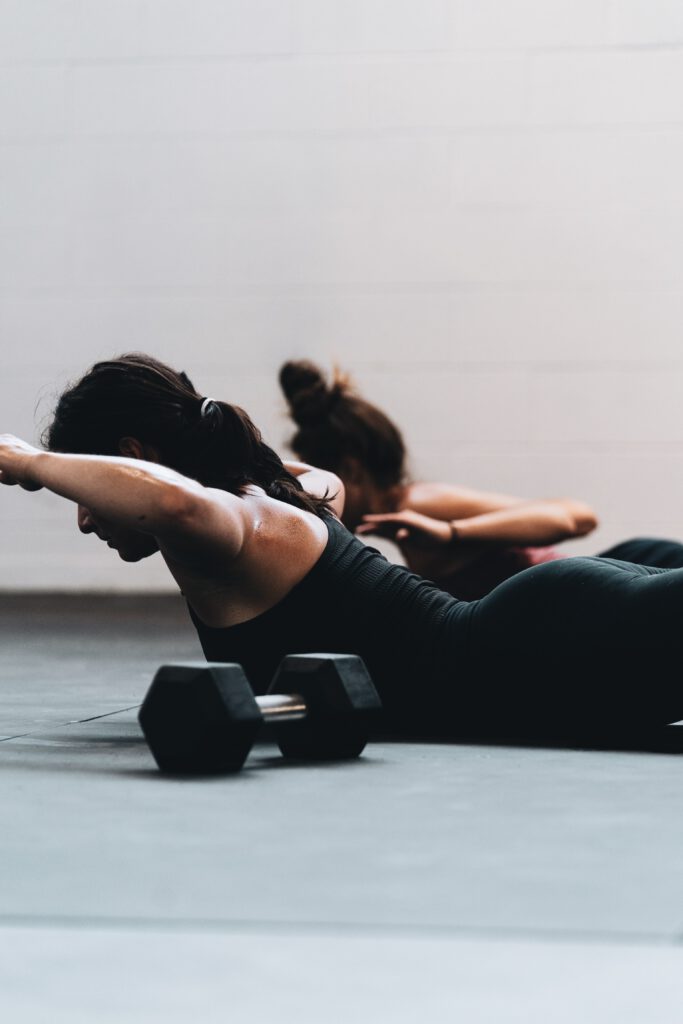 Conditioning
A power class packed with strengthening exercises for dance. Based on the latest scientific evidence.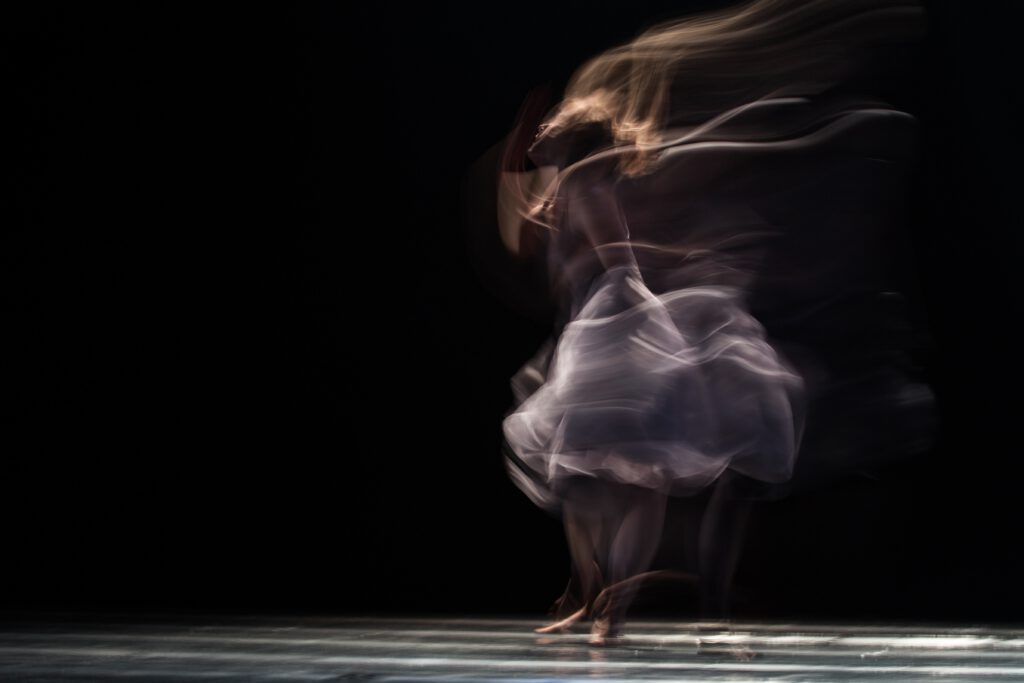 Attention and Focus
An exploration of the use of sensation and imagery within dance technique and how this mind-body connectivity, together with the visualisation of positive outcomes can support improved physical performance and assist the artist to be an inspiring and expressive dancer.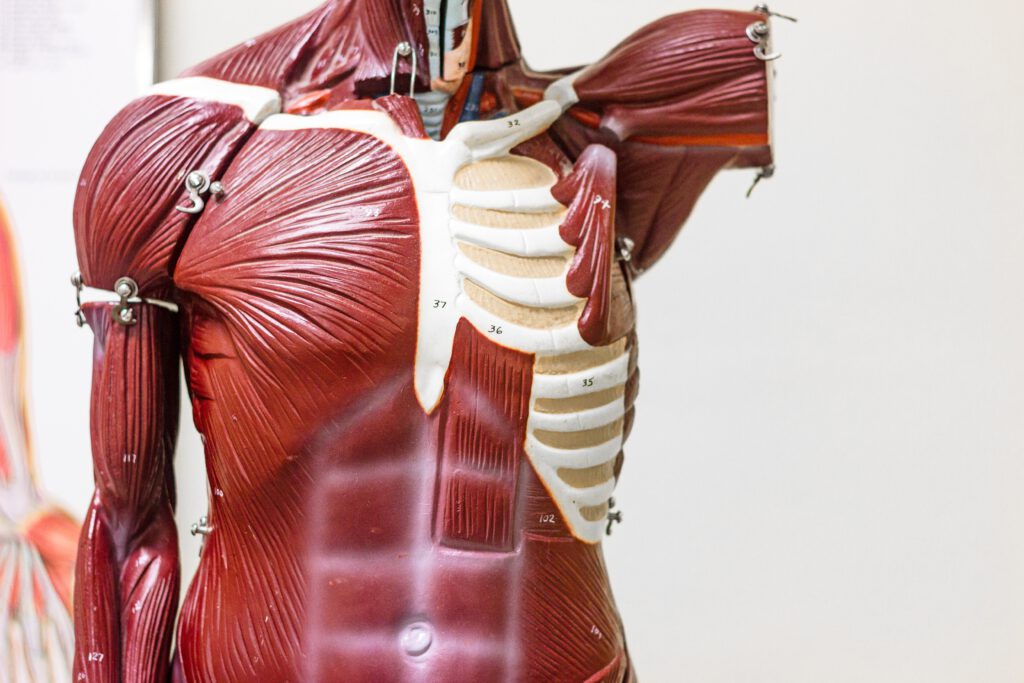 Anatomy
An introduction to anatomical form and functionality, focussing on the musculoskeletal system and how knowledge of this supports dance training. This is followed by a practical session exploring various bones, muscles and joints, through touch and exercises to enhance anatomical awareness.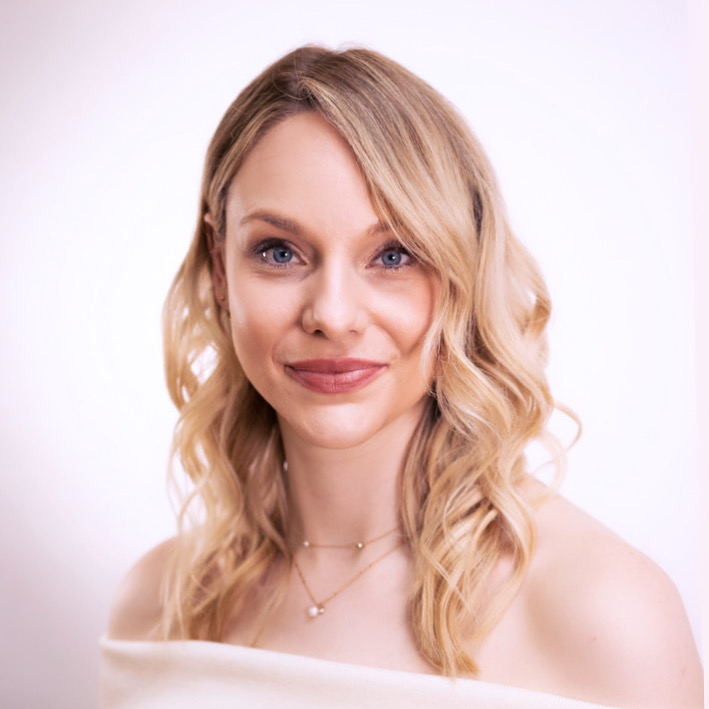 Psychological Wellbeing for Dancers
-Guest Lecture by Lucie Clements
Dancers spend many hours honing their technique and ensuring their bodies are prepared for the demands of dance, but less time is given to looking after the mind. Drawing on principles from performance and wellbeing psychology, in this session, you will learn about the role of the mind in performance, how thoughts and behaviours can impact training and dancing, and you will take away some useful tips for looking after your own psychological wellbeing for day to day life, in class and pre-performance.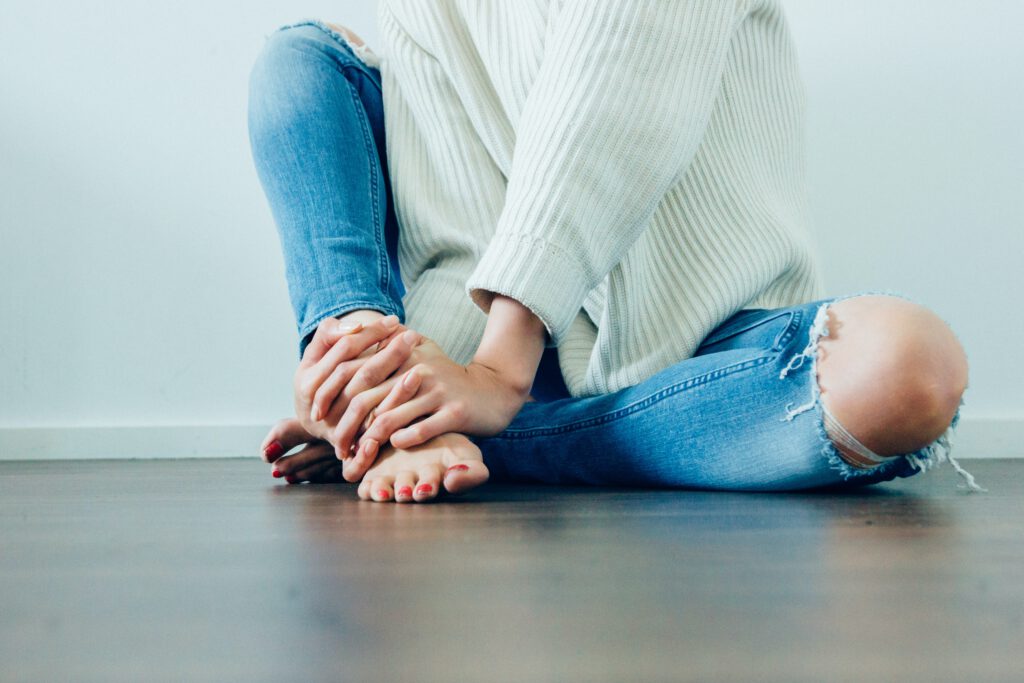 Injury Prevention
Essential knowledge of what defines an injury, how injury occurs, different injury types and prevention strategies. A practical exploration of the prevention strategies cements the theoretical learning.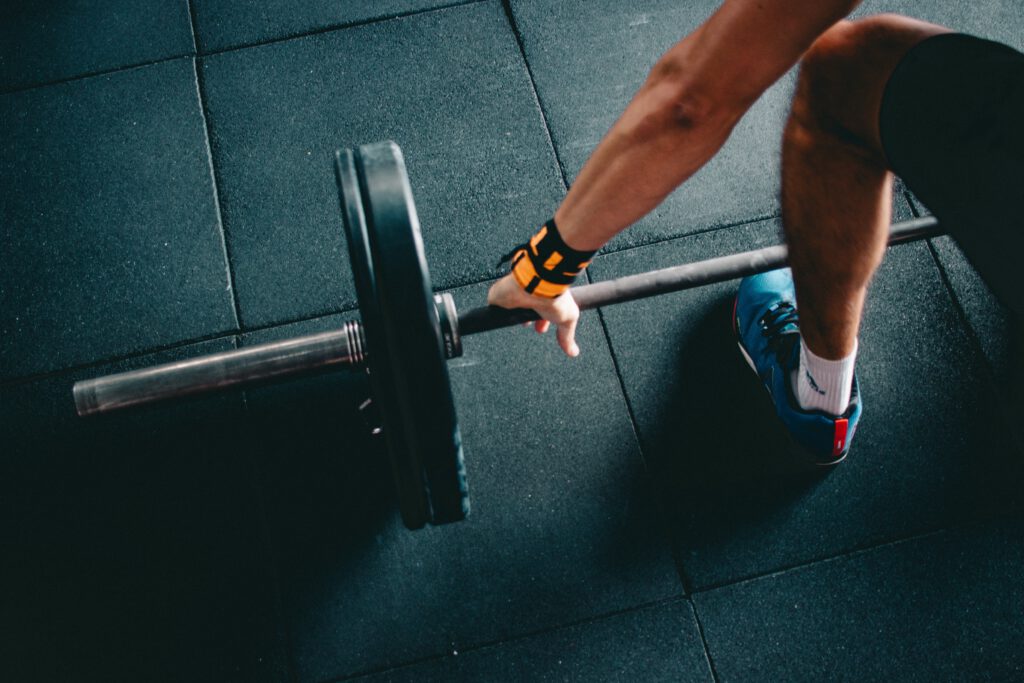 Strength Training
An introduction to strength training theory, anatomy and current practices within dance. Followed by practical conditioning sessions.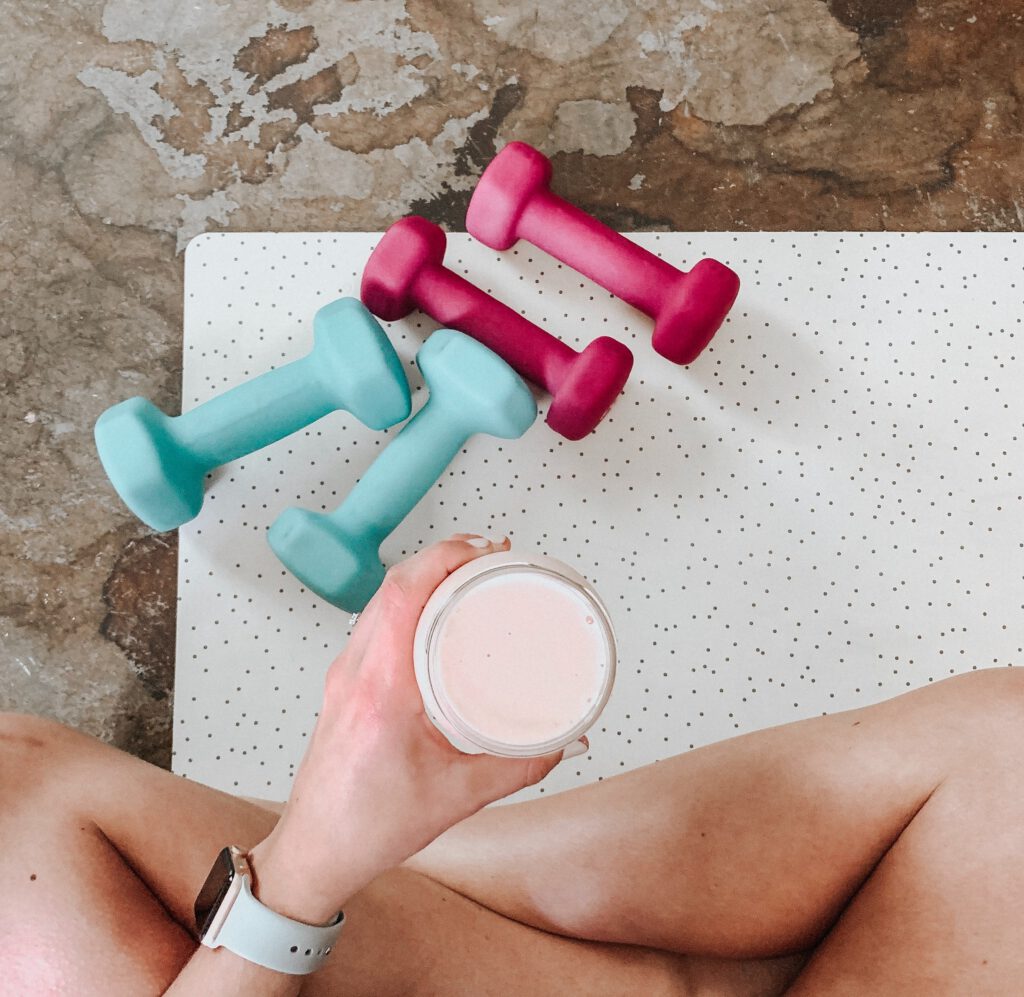 Nutrition
A foundation in understanding the nutrients found within our foods and how our bodies utilise those for periods of exercise and rest. Tips on building meals to effectively fuel your training and support healing processes, with ideas for snacking and performance fuelling.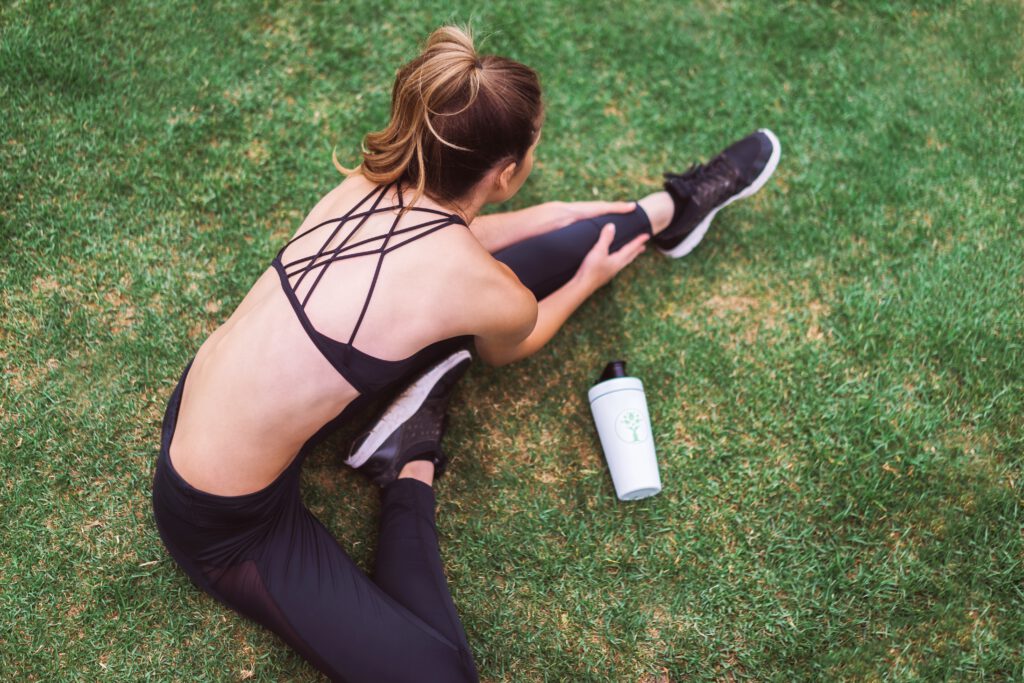 Warm-up / Cool-down & timing of training sessions
Essential information on effective warm-up and cool-down techniques, with tips and suggestions on building your own sessions to achieve specific goals. Including, timings of training to minimise the risks of overworking the body and incorporating rest and recuperation to aid recovery.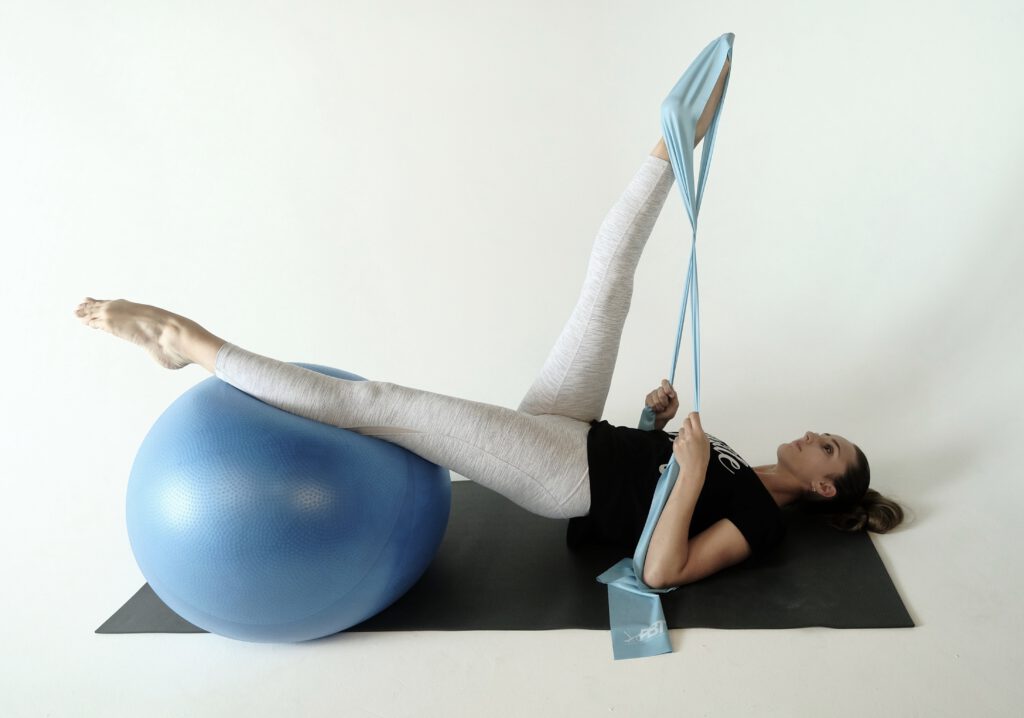 Safe Stretching
An introduction to safe stretching practices and research. Followed by an energetic warm-up and practical stretching session leaning on Progressing Ballet Technique (PBT) and Progressing Contemporary Technique (PCT) principles.