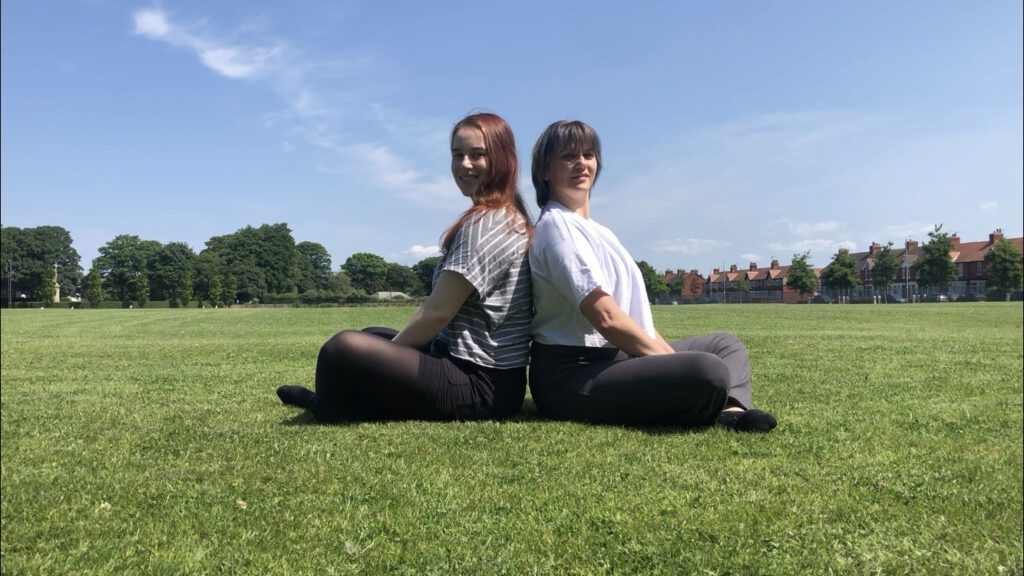 Hi, we are Alissa (She/Her) and Corinne (She/Her) get to know us a little more.
We both hold a BA (Hons) Dance Performance and Teaching Degree. In December 2018, we both became certified Progressing Ballet Technique (PBT) teachers. PBT is an innovative body conditioning and strengthening program that focuses on training muscle memory in dancers, using a fusion of dance and Pilates-based exercises. The program is developed with a safe dance methodology to promote a long and healthy dance career. Prior to and beyond our undergraduate studies, our experiences have been quite varied.
Alissa has trained in Germany, South Africa and England, in various settings, giving an extremely broad view of teaching techniques and how they are implemented. She has been composing and facilitating technical and creative dance sessions for young people in various settings since 2017. She has also completed her PBT level 2 and 3 certifications in 2020 and 2021. Furthermore, Alissa has completed further education programmes relating to inclusive dance and is heavily involved in the inclusive dance scene. In 2021 she became a IRIS teacher, IRIS is Stopgap Dance Company's ground-breaking inclusive dance syllabus.
In 2021 she completed her postgraduate studies with a MSc in Nutrition and Exercise Science with Distinction. Alissa's focus during these studies was Dance Science and her current research interests are injury prevention for dancers and increasing nutritional knowledge among dancers. Lastly, Alissa is a SENr registered sports nutritionist.
Corinne has trained in various dance styles and began teaching syllabus-based sessions in 1995. Since 1998, she has performed, choreographed, directed rehearsals and facilitated, in a diverse array of settings from full-scale theatre productions to cabaret performances. After graduation, she turned her focus to promoting safe dance practices and working to create opportunities for inclusive dance with older and groups of varied abilities. With extensive experience in delivering dance to a wide range of participants, she has fostered an enthusiasm for employing Dance as a healing mechanism via promoting somatic principles in a nurturing, holistic facilitation environment. Corinne also wishes to support rising and professional artists in utilizing somatic ethics within their creative and facilitative processes, enhancing their professional practice.