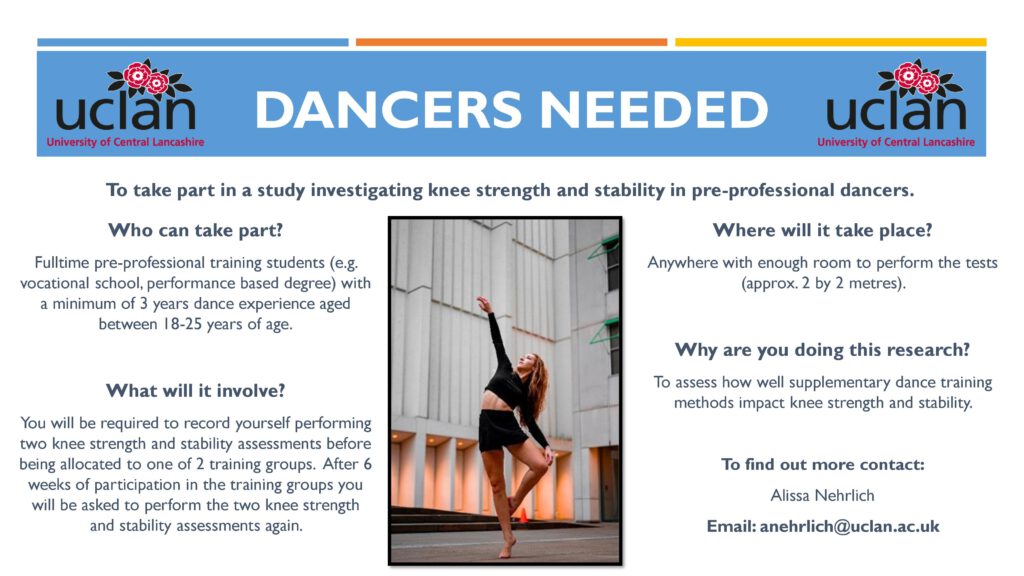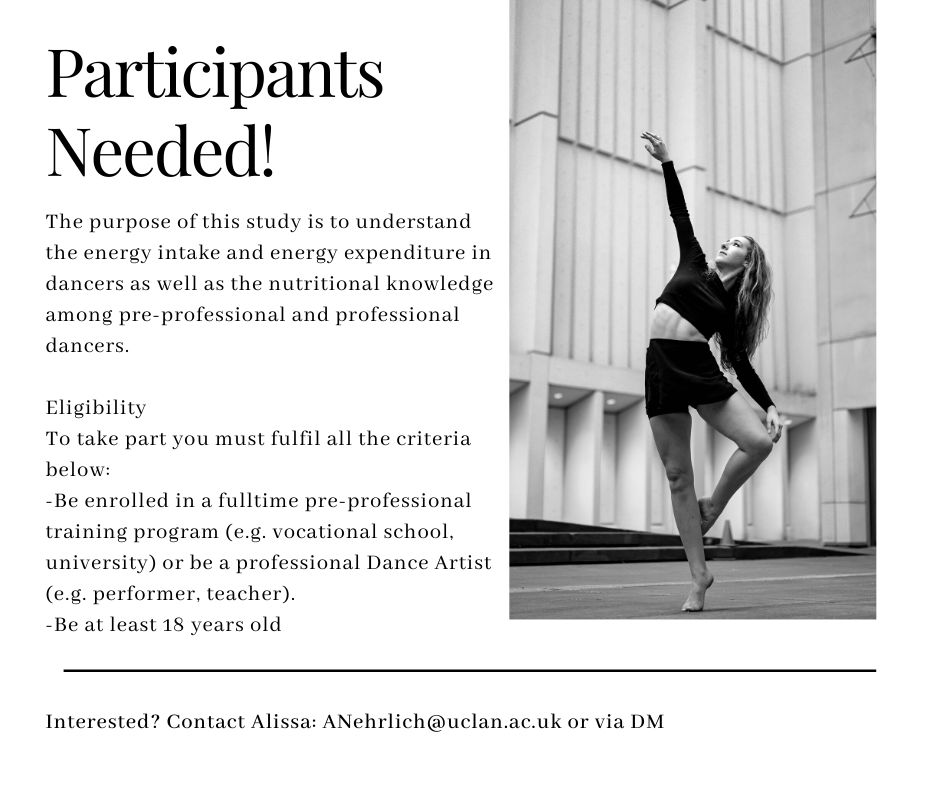 Call out for research participants!
Are you a professional dancer or in pre-professional training? Then please take a minute to read this call out.

I am doing a research study to investigate the energy intake and energy expenditure in dancers as well as the nutritional knowledge among pre-professional and professional dancers.

During the study you will complete a General Nutritional Knowledge Questionnaire alongside a short questionnaire about yourself and your training background.
You will also be asked to complete a food and exercise diary over 3 days. This should include 2 training days and 1 rest/low intensity training day. You will have to record all food and fluid you consume and note down all tasks/training you complete during the day as well as their timing. You will receive a template for this.
You can complete these in your own time. I just need everything sent back by mid may.

Interested? Email me (anehrlich@uclan.ac.uk)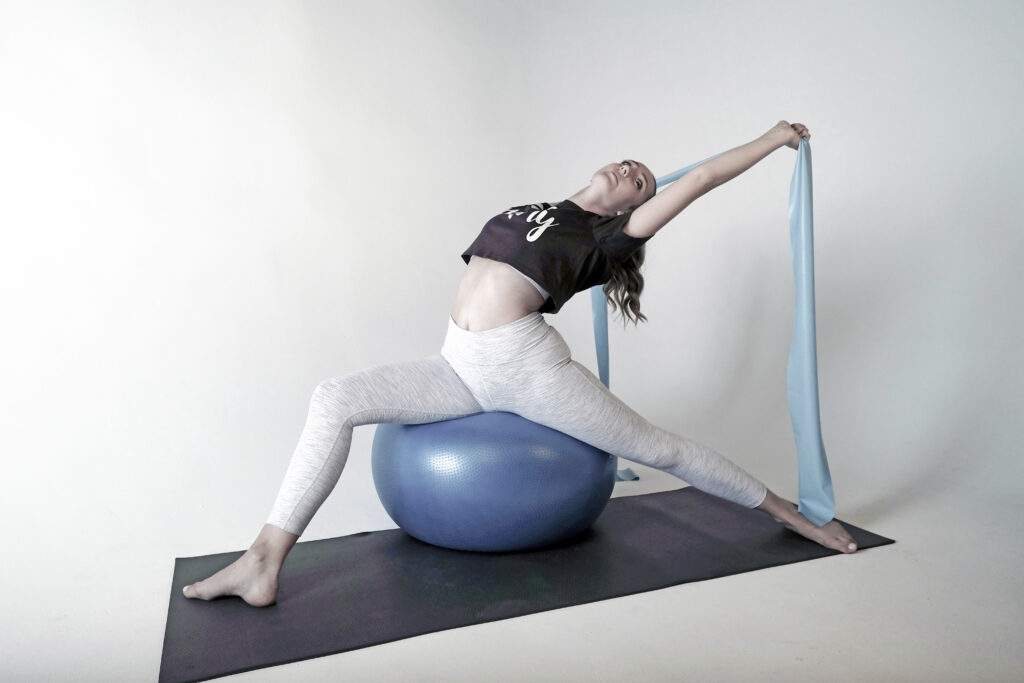 Progressing Ballet Technique Coaching
I am available for individual and group coaching/classes. Online or in person (if you are based in Lancashire, England or Manchester).
Available sessions:
Progressing Ballet Technique (PBT) – individual and group classes
Progressing Contemporary Technique (PCT) – individual and group classes
PBT & PCT – individual coaching and progression plans
Please contact me for prices and availability.