I am currently completing the MSc Nutrition and Exercise Sciences at the University of Central Lancashire in Preston, UK. This page is dedicated to nutrition, research and coaching.
More infos about coaching coming soon!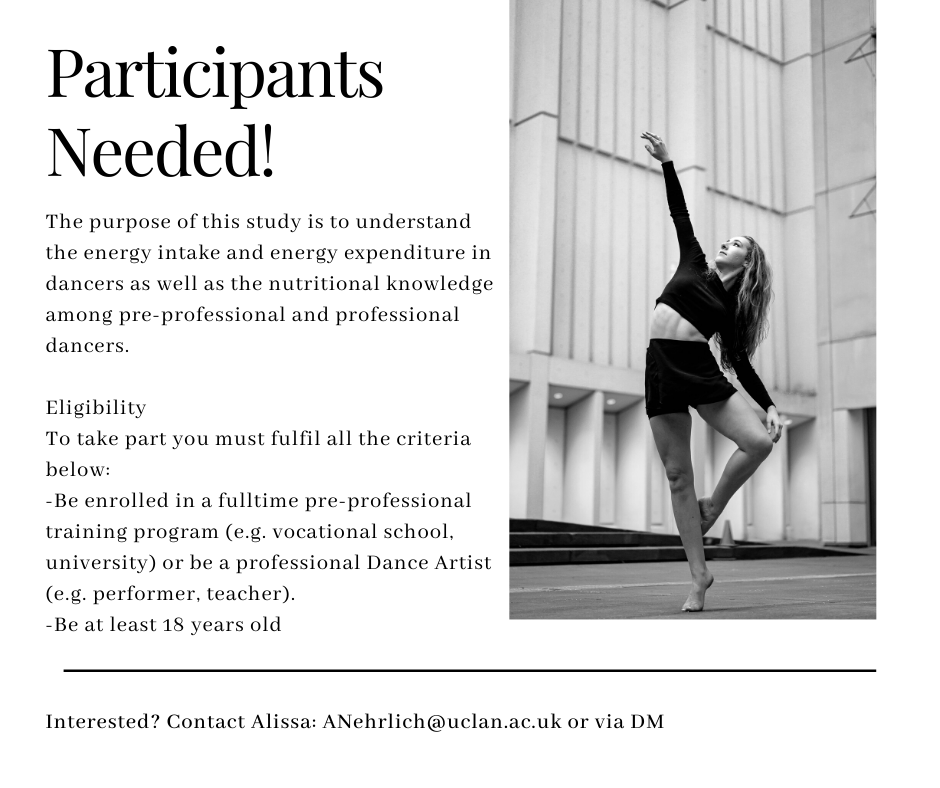 Call out for participants!
Are you a professional dancer or in pre-professional training? Then please take a minute to read this call out.

I am doing a research study to investigate the energy intake and energy expenditure in dancers as well as the nutritional knowledge among pre-professional and professional dancers.

During the study you will complete a General Nutritional Knowledge Questionnaire alongside a short questionnaire about yourself and your training background.
You will also be asked to complete a food and exercise diary over 3 days. This should include 2 training days and 1 rest/low intensity training day. You will have to record all food and fluid you consume and note down all tasks/training you complete during the day as well as their timing. You will receive a template for this.
You can complete these in your own time. I just need everything sent back by mid may.

Interested? Email me (anehrlich@uclan.ac.uk) or send me a Message